...but how is he doing in the all time wins ranking?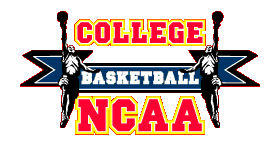 With head coach Roy Williams having coached in his 200
th
game in the Atlantic Coast Conference against Miami (Fl), and having the most wins of anyone in their first 200 games in the conference got me to think about how he was doing in the overall wins. So, looking around a bit, I found the Top 10 active head coaches, where coach Williams is 8
th
, and put them here below. You will find the name of the coach, the age, where he is coaching and the games won.
Here is the list of the Top 10 winningest active coaches:

Mike Krzyzewski (62 year old) - Duke: 823
Jim Calhoun (66 year old) - Connecticut: 798
Jim Boeheim (64 year old) - Syracuse: 790
Bob Huggins (55 year old) - West Virginia: 633
Tom Penders (64 year old) - Houston: 624
Gary Williams (63 year old) - Maryland: 620
Homer Drew (64 year old) - Valparaiso: 600
Roy Williams (58 year old) - North Carolina: 583
Bo Ryan (61 year old) - Wisconsin: 572
Ben Braun (53 year old) - Rice: 564

Some interesting thoughts here. First, there isn't much gap between the first and the second spot, with Coach K having a lead of 25 games over Calhoun as of Monday, February 16th 2009. But, when you truly think about it, even if the Huskies were able to win five more games a season than the Blue Devils it would tie the two teams up when Calhoun is 71 and Krzyzewski is 67, making it evident that (barring any unpredictable things) even if the UConn coach was able to surpass the Duke one, by the time they retired Coach K would be back in the top spot. Same thing goes for Jim Boeheim, who is two years younger than his counterpart at UConn, but ten games behind him.

The fourth placed coach right now is Bob Huggins at West Virginia, who is 55, but is also 190 games behind the first place Krzyzewski. With the probability that WVU isn't going to win as many games as Duke, that number is only going to go up. If Huggins can win seven more games this season, thing that should happen, he will then have another three years before he reaches the seven hundred plateau. Dropping down some, and checking on where head coach Roy Williams sits at the age of 58, the first mark is pretty simple, as he is 17 games from being at 600, and even if he was able to win all the games that could be available to win, meaning the regular season, the ACC Post Season tournament and the NCAA Tournament, he would still not get there this season. However it is quite obvious that coach Williams will be at the 600 mark very early into the 2009-10 season.

Look at the numbers, but more importantly, look at the names. Yes, there are several teams that are household names with casual fans, but there are also some that aren't, such as Rice or Houston or even Valparaiso. But what stands out to me is this, how does it happen that there are three coaches over or close to the 800 mark and then that drop off to 633? It feels like there is a generation missing, like generation 700 wins. I also have to say that I would have thought that the top active coach would have more than 564 wins, not sure how many he should have had, but more than that number.