...and Lawson is on it.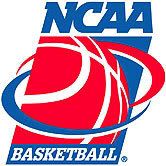 Yesterday I did a
post
about the John Wooden Award Midseason Top 30 candidates. Today it is time to give you the seventeen finalists of the Bob Cousy Award finalists, given each year for the nation's top college point guard. There are 13 student-athletes from Division I, 2 from Division II and 2 from Division III, which I have to say is very interesting that the award would put players from all three Divisions.


Of course on the list there is Ty Lawson from North Carolina, but along with the speedy point guard from Chapel Hill there are other five players that are on Wooden Mid Season list and on this one as well. Here is the complete list:

Sherron Collins, Kansas *
Darren Collison, UCLA *
Stephen Curry, Davidson *
Toney Douglas, Florida State
Levance Fields, Pittsburgh
Jonny Flynn, Syracuse *
Dominic James, Marquette
Ty Lawson, North Carolina *
Eric Maynor, VCU
Patrick Mills, Saint Mary's
Jeremy Pargo, Gonzaga
A.J. Price, UConn
Jeff Teague, Wake Forest *

(* = players on the John Wooden Award Midseason Top 30 candidates)

Division II
Virgil Buensuceso, BYU-Hawaii
Darren Duncan, Merrimack College

Division III
David Arsenault, Grinnell
Sean Wallis, Washington University

I have to admit that this will be taken as a homer statement, but with the team going the way it is and the way Lawson has been a huge part of that, seeing him win this award isn't all that far fetched. Of course all of that will depend on a lot of things, including the game from now until the end of the season and how the voters believe the team that the player is on did compared to what the pre season expectations were. So, for Lawson, this means a very deep run into the tournament or it might just cost him in the final voting.